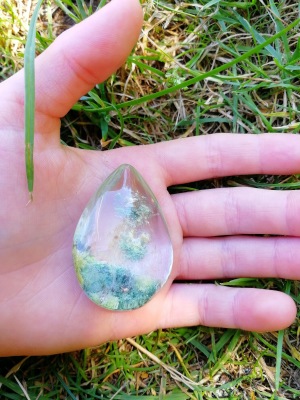 Lodolite is a very sprecial stone. It has been called "The shaman stone".
For me it is deeply connected to Mother Earth and her gifts. It also somehow represents the new that we all have been waiting for it seems, but it is already here.
When I work with jewelry I love to combine different crystals, it brings out something compleatly new. For me when i used the Lodolite I have feelt that it is really holding and supporing in it`s energies.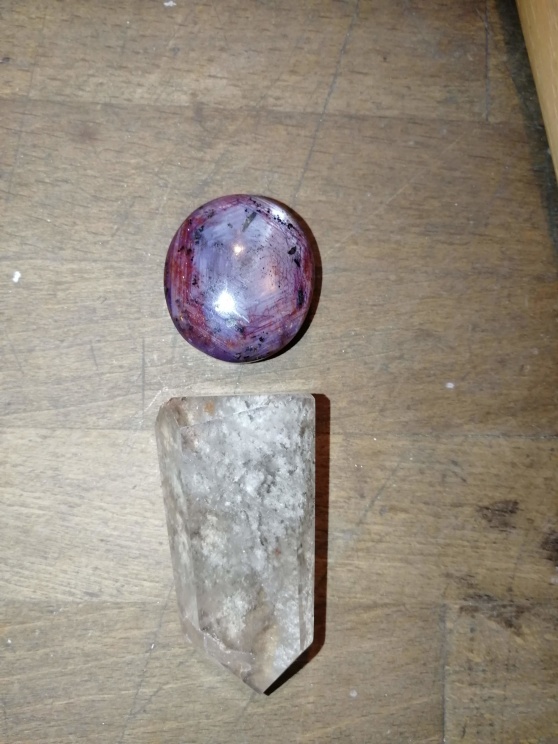 Here the Lodoite gets to travel with a big Star Ruby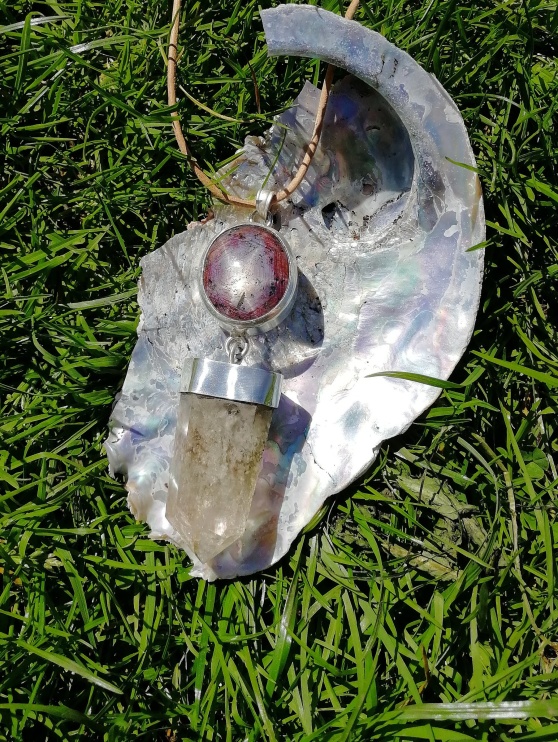 Here is the finished neckless, basking in the sun.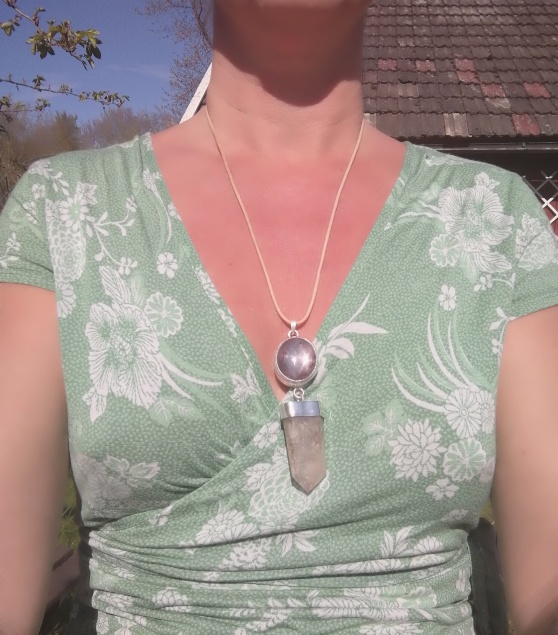 Its is really big. But it told me that it wanted to work with my heart.
The Ruby is strong on my heart, a gift from the godess and the Lodolite is holding me so I can grow and expand.
It is really magical and a big help for me as a lightworker and priestess.
Michael » The time is Now!: "It will be wonderful! The world is about to change and we are all important, we .."