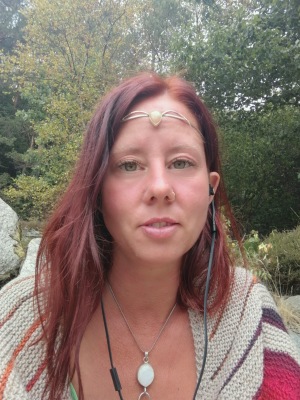 Life is really a miracle. I am amazed.

I have been away to a festival in Sweden, Unity Shamanic Gathering. I was there with my crystals/jewlery and I was also there to hold workshops. But most important I was there because I was called to be there. I know I had to be there. Before I didnt really know why, I just followed my heart. Now it´s coming together more and more.

I have this weekend been born again. I have received so many pieces of my puzzle. Now I know more about who I am and why I am here, walking this planet right now.

Knowing is one thing, stepping in to it is something else. I feel a strong calling to go for a walk. The ocean is also calling me. So I will go to the coast for a long walk. I need to walk all day all the way in to the night. Let the messeges I need to recive come to me through nature. She is calling me back home. It is time to listen, to step into my heart and listen there as well.

This weekend I got to meet one of my guardian angels who guided me when I was a child. she was so happy to meet me again. Her message was for me to remember who I am and where I come from.

I also got to meet myself as the fairy creature that I am. My connection to nature is so much stronger than I ever could have imagined. I also understand why crystals always have followed me. I am a guardian of the mineral kingdom. I am here to give them a voice in the world. They are waking up more and more. Some of them are so eager to work and show us the magic of their kingdom. They want us to work together with them. If we are ready to listen to their messages and step in to our power.

I belive that the time is now. To really let go of the old and step into the new. It is time. It is time for us to listen to Mother Earths calling. We are all neaded. We who work as lightworkers, magicians, healers, schamans, caretakers of the earth. It is time to let go of fear of not being good enough or worthy enough. We are all neaded. Our gifts are so precious.

So I am taking my gift, my inner light and without looking back I am stepping in to the new.

Aho!
Michael » The time is Now!: "It will be wonderful! The world is about to change and we are all important, we .."